Whether you are a seasoned veteran or new to the Delegate Assembly, this resource will help you fulfill your role.
As a voting delegate, you will be representing your jurisdiction's viewpoint. Please review these materials for clarity on the issues for which you will be voting.
Delegate Assembly
According to the AAVSB Bylaws, the AAVSB Delegate Assembly is the governing body of the organization with specific authority defined in Article V, Section 3.
Preparing for Your Role

Before the Annual Meeting
Review all of the Voting Resources below with your Board so you are fully prepared to make informed votes.
During the Annual Meeting
Voting Delegates will be called to the front of the room by the President on Friday and Saturday mornings.
Bring your Conference Meeting Guide and a pen or pencil with you to the Delegate seating.
Voting on Bylaws, Resolutions and uncontested elections will occur by standing. Contested elections will take place by electronic ballot.
Following the Delegate Assembly, voting delegates will be instructed to return to their original seats.
After the Annual Meeting
A written summary will be provided a few days following the conclusion of the meeting to assist you in reporting back to your regulatory board. The AAVSB website will also provide information as a follow-up to the Annual Meeting & Conference.
We ask that you consider a leadership position in the AAVSB. Please review the Opportunities with the AAVSB booklet.
Funded Delegate Information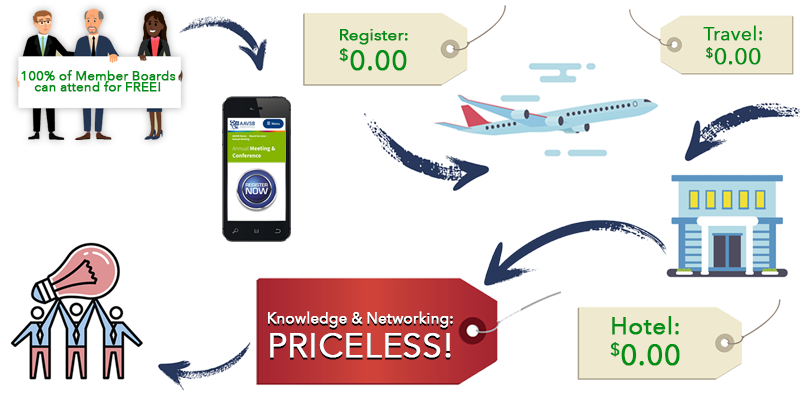 ---