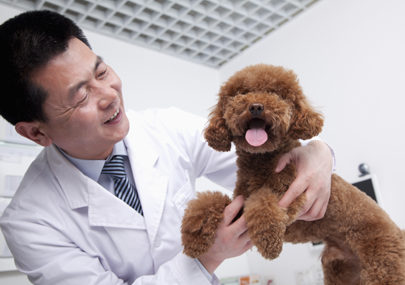 Congratulations! With your license in hand, you can now start work as a veterinarian.
To maintain your license, each state or province has requirements for you to maintain your competence to renew your license. This is typically established by completing a specified number of hours in continuing education every one to three years or as often as the jurisdiction requires you to renew your license. The AAVSB established the RACE program, or the Registry of Approved Continuing Education to ensure you know which courses will be acceptable for your jurisdiction for licensure renewal.
All jurisdictions require continuing education for renewal of your license. The RACE service approves programs for veterinary continuing education that are automatically accepted in most cases towards your renewal requirements. You can search specifically for RACE approved continuing education programs to attend.
Track your continuing education
The AAVSB also offers a free service so you can track your continuing education and have a complete record to demonstrate you have met the jurisdiction's requirements when you renew your license.
This CE tracking service allows online access for you to submit, track, and report your continuing education. You can transmit your complete CE record in a uniform manner to any of the AAVSB Member Boards.
Understand the disciplinary process
One of the main activities of the Regulatory Boards is to investigate complaints. Understanding the statute and the regulations in each jurisdiction where you practice is important in avoiding disciplinary actions.
Top reasons licensee gets disciplined:
Improper record keeping
Negligence or malpractice
Unprofessional conduct
A violation of narcotic or prescription regulations or substance abuse
Practicing without a license, and
Failure to complete the required continuing education
*According to AAVSB Member Board survey, 2017
What if I move and need a license somewhere else?
By keeping your career record up-to-date with us, you will also find it easier to get licensed in a new jurisdiction if you move or if you advise clients outside of your home jurisdiction. The AAVSB maintains your career credentials so you can easily request your file be sent in support of a new licensure application.
The AAVSB's licensure assistance services makes it easy to track your professional history for the life of your license. If you move to another jurisdiction, you will utilize our services for transferring your career record. Sometimes information is lost and can't be reproduced, so we provide a secure database to insure your licensure history.